Next days (or weeks, or months) im gonna try drawing more humanoid characters!
What does this mean? you gonna have to look to nhoco and other tubes i have on an box, REALLY (i mean, R E A L L Y) close to the "camera" (or 4th wall, or whatever you call it)
This is gonna take a little bit of my brain power but im gonna try it!
Why im doing this? getting better at doing these little characters and arts. also because why not? i need to get out of my dumb comfort zone with the current design, using only when the camera is far away or just for sprite sheets for future projects.
Ah yes, expect too an official Nhoco sprite sheet (even if he's kinda simple compared to multiple original characters that people make on the internet since he's just a bald dude with a red shirt on lol)
Alright, cya meatbags :p
---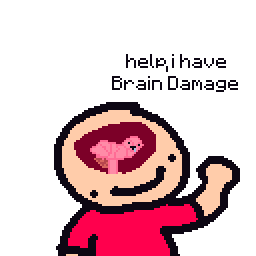 Official picture of me drawing: